It's that time of year when millions of letters make their way to the Scout Elves and Santa at the North Pole, filled with wishes, messages, hopes and more! When it comes time to send your family's letters to Santa, you may wonder: what is Santa's address, how can I make sure he receives my letter or how can I reach Santa at the North Pole?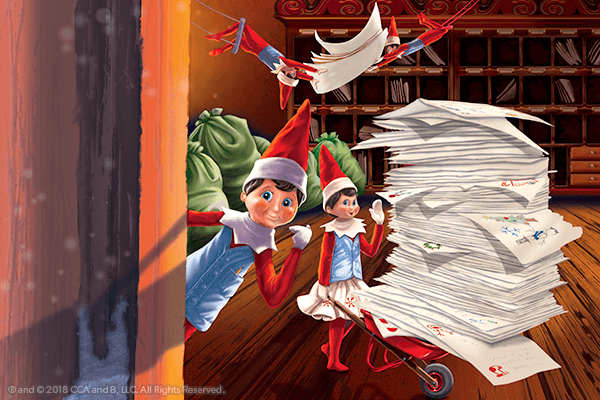 For ages, there have been many ways to relay messages to Santa. From snail mail to emails and even age-old traditions—like in Scotland, where kids shout their messages up the chimney to Santa—the possibilities are almost endless. To help you find the best way to relay your Christmas messages to the North Pole, Santa's Scout Elves have compiled three tried and true ways to make sure Santa always receives your letter!
North Pole Tech

With your kids, visit Santa's virtual mail room to submit wish lists, messages, questions and more directly to Santa. While you're there, listen to a special message from the Big Man in Red (message can only be heard on desktop computers).

Signed, Sealed, Delivered

The North Pole
Unit 9 Madingley Court
Chippenham Drive
Milton Keynes, Buckinghamshire
MK10 0BZ


Send your messages to one of Santa's certified U.S. mail centers. The address above is for the Southern Branch of the North Pole, and is filled with humans who work for Santa. This particular center specializes in child-to-elf correspondence and is happy to pass along messages to your family's Scout Elf, and also relay all of your important messages to Santa!