Everyone knows that on Christmas Eve, Santa's Scout Elves say farewell to their familes and return to the North Pole. They must fly back in order to get to work helping Santa prepare for the next holiday season. However, do their furry counterparts head back, too? Where do Elf Pets® live during the year? We've got the answer below!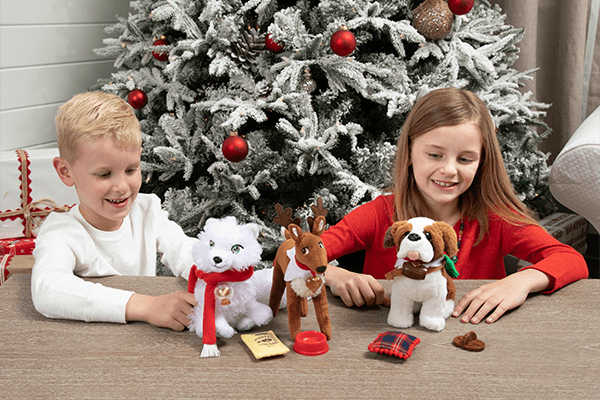 These fuzzy, friendly pals, the Elf Pets® Reindeer, Saint Bernard and Arctic Fox, are able to live with their families all year! They help Santa complete important Christmas duties such as flying his sleigh around the world, and they need your help! When you cuddle, hug and play with your pets all year long, you help activate the magic Santa needs each holiday. So even if you're missing your Scout Elf, not to worry, hold your Elf Pets® close and play with them as often as you'd like. Together, you all can eagerly await for the next Christmas and for your favourite red-suited visitor to return!
Learn more about each Elf Pets® and their storey and adopt your own today!